Welcome to Sonoma Animal Hospital
Your Veterinarian in Sonoma, CA
Call us at (707) 996-4561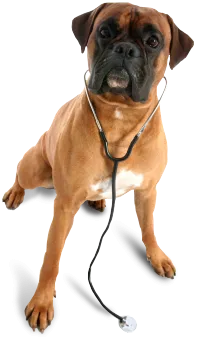 Welcome to Sonoma Animal Hospital. We have been serving the community for over 30 years. Dr. David Sleep has treated all types of pets and animals in his career and is now focused primarily on cats and dogs. Your pet's health and well being are very important to us and we will take every step to give your pet the best possible care.
Sonoma Animal Hospital is a full service animal hospital, offering wellness exams, preventative medicine, general surgical services, dentistry and medical case diagnosis and treatment. Our in house laboratory services provide immediate and in-depth diagnosis of most medical cases.
Our goal is to enhance and maintain quality of life in your pets.
We accept emergency cases during standard doctor hours.
In addition to first rate pet care, we make our clinic comfortable, kid-friendly, and a very calm environment so your pet can relax in the waiting room and look forward to meeting his or her own Sonoma veterinarian.
We have a number of resources for you to learn about how to take better care of your pets. Browse around and look at our articles and pet videos. The best veterinary care for animals is ongoing balanced nutrition and preventative medicine. If you have questions call us (707) 996-4561 and we'll promptly get back to you. Our Sonoma office is very easy to get to, and you can find directions on our Contact Us page. You can also subscribe to our newsletter which is created especially for Sonoma pet owners. In between your veterinary visits, your pet will benefit from you reading these free informative articles.
At Sonoma Animal Hospital, we treat your pets like the valued family members they are.
David A. Sleep, DVM
Sonoma Veterinarian | Sonoma Animal Hospital | (707) 996-4561
19275 Arnold Dr
Sonoma, CA 95476